Pilo & Co Genève is about to unveil its new visual identity prior to BaselWorld 2019 in a series of glamorous images that dare to be different…
Pilo & Co Genève celebrated with the roll-out of the Corleone collection, the brand's first foray into the sporty timepiece, showcasing an overtly masculine rectangular model fitted with an automatic movement, originally part of a limited edition. It also heralded the novel introduction of a sleek and proud coat of arms, which now figures on the reverse of all pieces in each of the brand's 15 collections. Delivering the promise of being 'born to last', the brand is adding a unique twist: it dares to be different in its latest ad campaign in a profusion of images relying on computer-assisted ultra-realism that encapsulate an assured sensuality, wherein bold decors sport the colours of the brand's very own Pantone identity: orange and black.
"Orange and black, coat of arms,
ultra-realism, sensuality, glamour"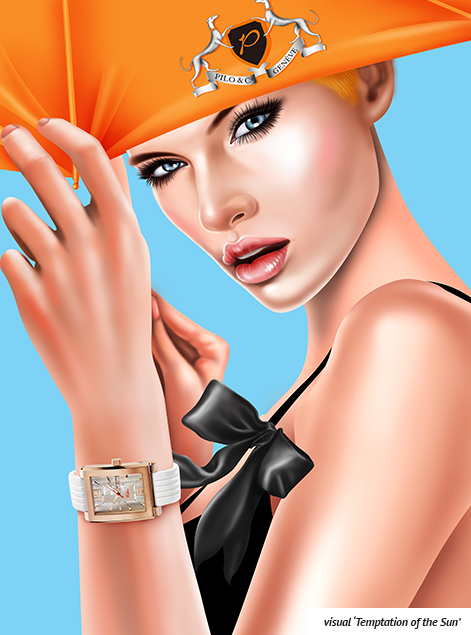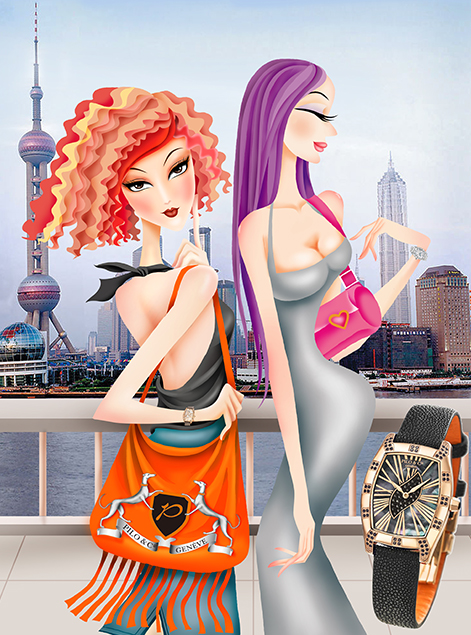 Pilo & Co, Genève watchmaking brand. Constantly updated, open to customisation.
Characterised by a persistent desire to be one step ahead of trends, Pilo & Co Genève has stood out since its creation in 2001 for having mastered the art of combining multiple identities. Fifteen collections are devoted to accessibility, design and capturing the mood of the moment. Among the many renowned Swiss made groups, thanks to a good, strong start and controlled expansion, the watchmaking brand just keeps on going from strength to strength. Covering all segments of the industry, it switches seamlessly from mechanical to technological and back again, without once losing its sense of impeccable taste. Little wonder, then, that it is witnessing the arrival of a growing number of clients, all wishing to differentiate themselves by ordering a custom design consistent with their own personality, and often crafted around precious stones and gem-setting techniques. It is also particularly appealing in terms of price bracket, one of the brand's main features.